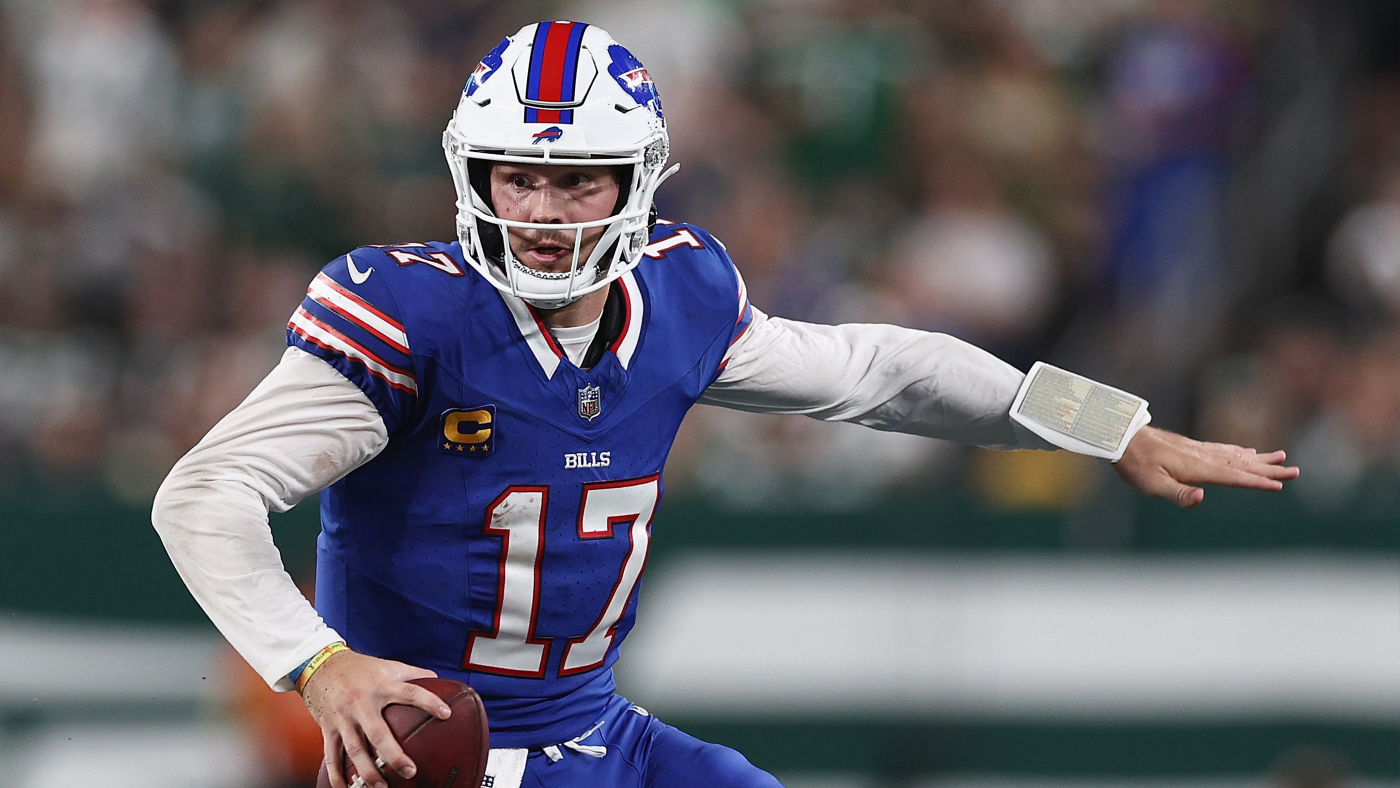 Almost another full week of the 2023 NFL season is in the books. We've already encountered some more big surprises, like the Bengals and Chargers both falling to 0-2, the Falcons storming back to knock off the Packers, and the Colts losing rookie quarterback Anthony Richardson for a second straight week. But with many eyes already turning to Week 3 matchups, which teams, players and/or coaches seriously boosted — or hurt — their stock after this week's action?
Here's our roundup of some of Week 2's biggest winners and losers:
Winner: Bills offense
We all worried if Week 1's turnover-happy loss to the Jets was the beginning of the end for Josh Allen and Co. But everything clicked right back into place against the Raiders, with Allen rediscovering Gabe Davis and James Cook headlining a killer run game. Not only did Buffalo avoid an 0-2 start by rolling over Las Vegas, but it may have reclaimed its title as AFC East favorite.
Bears fans are still waiting for the young QB to develop any sense of rhythm as a passer, and while he zipped a pretty touchdown to Chase Claypool in a late comeback bid against the Buccaneers, his pocket presence left a lot to be desired, leading to unnecessary sacks. His two picks also sealed Tampa Bay's victory, continuing a concerning trend of crunch-time turnovers.
The 30-year-old Bucs wideout is in a contract year and, well, he's earning a new one, wherever it may be. A week after scoring to help Tampa Bay upset the Vikings, Evans was all over the place (in a good way) against Chicago, drawing several downfield shots from Baker Mayfield to finish with 171 yards and another TD. He's well on track for a 10th straight 1,000-yard campaign.
Loser: Zach Wilson
It's not all his fault. Really, it's not. With the shoddy line the Jets deploy, not even Wilson's mobility was going to completely erase that flaw in his first start in place of Aaron Rodgers. But still, the third-year QB wasn't necessarily a big help as the Jets fell to the superior Cowboys, most notably throwing across his body and gifting Dallas an easy pick late in the contest.
Winner: Arthur Smith
After guiding a smooth Week 1 victory over the Panthers, Smith got more creative under fire late against the Packers, orchestrating an improbable comeback against Green Bay to spoil another stellar outing from Jordan Love. His tricky play-calling caught the Pack off-guard, and his trust in Desmond Ridder paid off as the young QB gutted it out for key conversions to start 2-0.
Loser: Bengals
Week 1's ugly loss to the Browns was mostly written off due to inclement weather and lack of practice reps from star QB Joe Burrow, who spent all summer recovering from a calf injury. But then Burrow was sluggish out of the gate again versus the Ravens, and Zac Taylor's squad gave too little, too late, falling to 0-2 as Burrow "tweaked" his calf yet again. Yikes.
Elevated to RB1 duties against the Vikings on Thursday night, the ex-Lions playmaker was all gas, no break in the Eagles' 34-28 win, showing more sheer burst than any Philly RB since the days of LeSean McCoy. The Birds still figure to split carries between backs as the season wears on, but Swift all but commanded a bigger role moving forward.
Loser: Vikings offensive line
Kirk Cousins, Justin Jefferson and Jordan Addison all had nice stat lines by the end of Thursday's loss to the Eagles, but only because they were forced to air it out for much of the second half, once their own O-line had crumbled to the point Philly could take a sizable lead. Cousins was under pressure all night, and the pressure will only keep mounting, with this team now 0-2.
Winner: Puka Nacua
No matter the record — and the Rams deserve all the credit in the world for upsetting the Seahawks in Week 1, even though Week 2 proved more challenging against the 49ers — the rookie wide receiver has proven in a hurry that he's legit as a possession target for Matthew Stafford. Already he's broken the NFL record for receptions by a rookie in his first two games.
Loser: Brandon Staley
Talent has too often failed to translate to victory in Los Angeles, and that trend continued for the Chargers against the Titans, who were coming off an atrocious three-interception debut against the Saints. Ryan Tannehill bounced back by going 20 of 24 against Staley's defense, and not even big-money QB Justin Herbert could stop the Bolts from sliding to 0-2 in overtime.