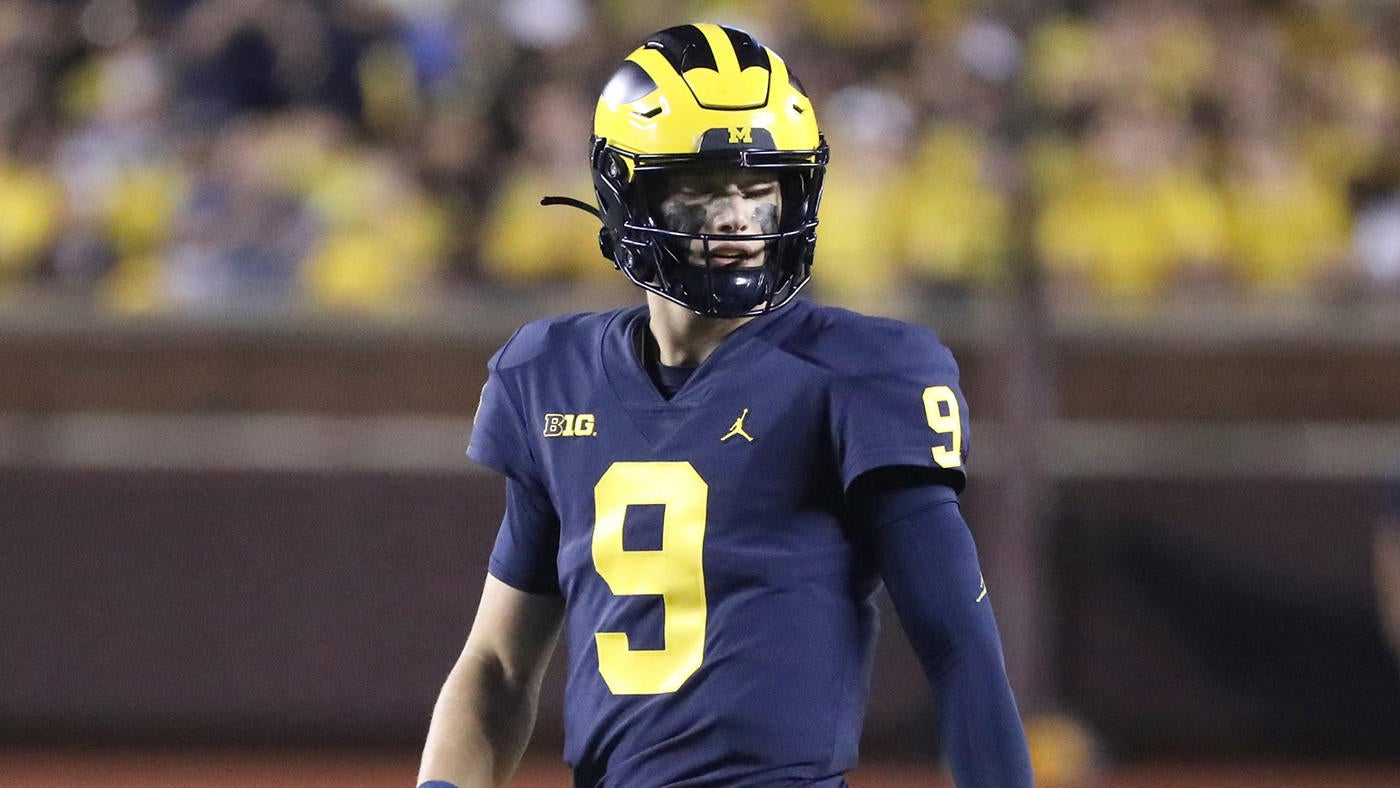 Three ranked matchups highlight the Week 5 college football schedule as the 2023 campaign continues to unfold. The latest SportsLine consensus Week 5 college football odds list No. 3 Texas as a 17-point home favorite against No. 24 Kansas. No. 13 LSU is laying a field goal on the road against No. 20 Ole Miss. No. 11 Notre Dame, meanwhile, is a 5.5-point favorite at No. 17 Duke. 
Bettors will also have an eye on Coach Prime and Colorado as the Buffaloes look to bounce back from a blowout loss to Oregon. Colorado has fallen out of the Top 25 and now it takes on No. 8 USC, with the Trojans listed at -23 for that early kickoff in Boulder. Before locking in any college football picks for Week 5 of the 2023 season, be sure to see the college football betting guide from legendary Vegas handicapper Bruce Marshall. 
For years Vegas-based Marshall was synonymous with The Gold Sheet, the famed sports betting newsletter. With a background in play-by-play work and sports information while in college, Marshall joined TGS in 1981 when hired by the legendary Mort Olshan and served as executive editor for many years. He now supplies his unique and colorful brand of football and basketball analysis to SportsLine members.
An in-demand guest on numerous sports talk radio and TV shows across the country, Bruce's vast array of editorial work has been featured in the Las Vegas Review-Journal, the New York Post and many other outlets. He has won various handicapping titles and also is working on several book projects.
Now, using his Tech Corner technique, Marshall has turned his attention to the latest college football odds for Week 5 and evaluated each matchup. Head here to see every pick.
Top college football predictions for Week 5
One of the top college football picks Marshall is recommending for Week 5: No. 2 Michigan (-18) covers at Nebraska in a 3:30 p.m. ET kickoff on Saturday. The team trends also point to the Under 41 points in that matchup.
The Wolverines have handled business thus far with four comfortable home wins, but they haven't covered yet. They did, however, record a push against Rutgers in coach Jim Harbaugh's first game back on the sidelines following a three-game suspension.
Marshall notes that Michigan has been a covering machine on the road recently. The Wolverines are 9-4 ATS away from Ann Arbor in their last 13 chances. He likes that side of the spread, but the Under might even be a better play.
The Wolverines are 4-0 to the Under this season and 13-5-1 to the Under dating back to late in the 2021 season. The Huskers, meanwhile, are on a 10-3 Under run dating back to last year and Matt Rhule's squad has hit the Under in three of four games thus far in 2023. See which other picks to make here. 
How to make college football picks for Week 5
Marshall has evaluated every other matchup and he's found an alarming 21-1-1 spread trend that makes one side a huge value on Saturday. Get betting analysis for each matchup at SportsLine.
So what college football picks can you make with confidence, and what alarming 21-1-1 trend gives one side an edge in a huge game? Check out the latest college football odds below, then visit SportsLine to see which teams to back, all from the legendary Vegas expert who has won multiple handicapping titles, and find out.
College football odds for top Week 5 games 
See full Week 5 college football picks at SportsLine.
Thursday, Sep. 28
Temple vs. Tulsa (-4, 54.5)
MTSU vs. Western Kentucky (-7, 60.5)
Jacksonville State vs. Sam Houston State (+6.5, 36.5)
Friday, Sep. 29
Louisville vs. NC State (+3, 55)
Louisiana Tech vs. UTEP (-1, 53)
Utah vs. Oregon State (-3, 45.5)
Cincinnati vs. BYU (-2.5, 50)
Saturday, Sep. 30
Florida vs. Kentucky (-2.5, 46)
Clemson vs. Syracuse (+7, 52.5)
Penn State vs. Northwestern (+26, 46)
USC vs. Colorado (+22.5, 73.5)
Georgia vs. Auburn (+14.5, 47.5)
Michigan vs. Nebraska (+18, 41)
Kansas vs. Texas (-17, 62)
Missouri vs. Vanderbilt (+13.5, 56.5)
LSU vs. Ole Miss (+3, 63)
Oregon vs. Stanford (+27, 61)
Iowa State vs. Oklahoma (-20, 48.5)
Notre Dame vs. Duke (+5.5, 51)
South Carolina vs. Tennessee (-12.5, 62)
Alabama vs. Mississippi State (+14.5, 48.5)
Washington vs. Arizona (+17.5, 69.5)
Nevada vs. Fresno State (-24.5, 53.5)